A welcome from the local organising chairs, Robert Dale and Cécile Paris.
Coling/ACL2006 is the joint conference of the International Committee on Computational Linguistics and the Association for Computational Linguistics. The conference will be held in Sydney, Australia, from 17th–21st July 2006, with tutorials on July 16, workshops on July 22-23, and co-located events on July 15-16 and July 22-23.
This is only the third time in their 40+ year histories that the two peak international conferences on language technology, natural language processing and computational linguistics have been combined; it's also the first time the events have been held in the southern hemisphere.
With four days of main conference sessions, a full complement of tutorials, and a growing list of co-located workshops, this is an event you will not want to miss. Take this opportunity to visit one of the world's most exciting and beautiful cities!
Pre-conference REGISTRATION is now CLOSED.
You may still register onsite at the pre-conference workshops and tutorials, or the main conference, at onsite fees.
Conference Program
Thanks to work by Veselin Stoyanov and Yejin Choi at Cornell University, we now have an HTML version of the ACL-Coling conference program available. Also available is the poster program, with thanks to Eric Breck, also at Cornell University.
See the program page for other program details (tutorials, workshops etc.)
Attendee Updates
All registered delegates for Coling-ACL will receive some quick notes via email each week until the conference - to highlight aspects you should be aware of, so you can enjoy your visit to Australia to the fullest. In case you've missed any, you can also check out these Attendee Updates on the website.
Conference Map
Thanks to Menno van Zaanen and Simon Zwarts, we now have an interactive map of conference venues and hotels.
Visa information
Most overseas delegates who wish to attend Coling-ACL 2006 will require a visa to enter the country. You can find detailed information about visas for entry to Australia on the registration page.
Sponsors
Platinum Sponsors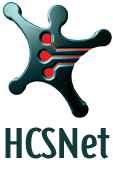 Gold Sponsors
Sponsor of Student Volunteers

Silver Sponsors

Bronze Sponsors

Student Support Fund
Glass Sponsors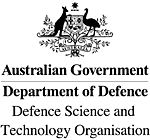 Supporters